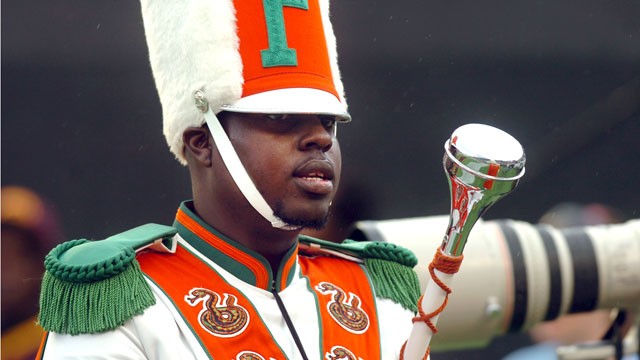 Robert Champion
(Image from abcnews.com)
Band on the Road typically serves to recognize a football and marching matchup where two marching bands are present. This week, it's going to recognize a game where that's not the case.
Game of the Week is going dark this week in honor of Robert Champion, the FAMU drum major who lost his life to hazing following last year's Florida Classic. This weekend it is once again the Florida Classic, and the much anticipated matchup will only feature one marching band, as the Marching 100 was suspended following Champion's death.
This weekend, as part of the Florida Classic's festivities, Bethune-Cookman University and Florida A&M are partnering on an anti-hazing and anti-bullying symposium. Sadly, even in the wake of such a high profile hazing death, other bands at the high school and college levels have been suspended following hazing allegations. I would like to believe that it is a sign of programs being rightfully vigilant and possibly too careful, but I fear that not all of these allegations are unfounded.
Chances are good there will be a moment of silence before the game to commemorate the anniversary. To that aim, I'm repeating something that I posted after this year's Honda Battle of the Bands:
[...] But I hope sincerely that during that moment of silence, something else enter[s] folks' hearts and minds. To those who have ever swung a paddle, a fist, a foot or an instrument so that a fellow bandsman or woman could "get down", or stood idly by as a party to such offenses, you are sadly part of a much darker legacy. It is this legacy, this insidious institution of hazing, which claimed the life of Robert Champion.
Let's end hazing.